Education
Encouraging learning activities that are developmentally stimulating and fun for each child will be practiced daily. Basic concepts for all ages are introduced and taught at an appropriate pace for each child. In addition, we teach beginning Spanish and Basic Sign Language to all ages.
Children are taught through a variety of methods including the use of manipulative materials, computers, games, creative dramatics, art, music, movement, and many other teaching tools on an individual and small group basis.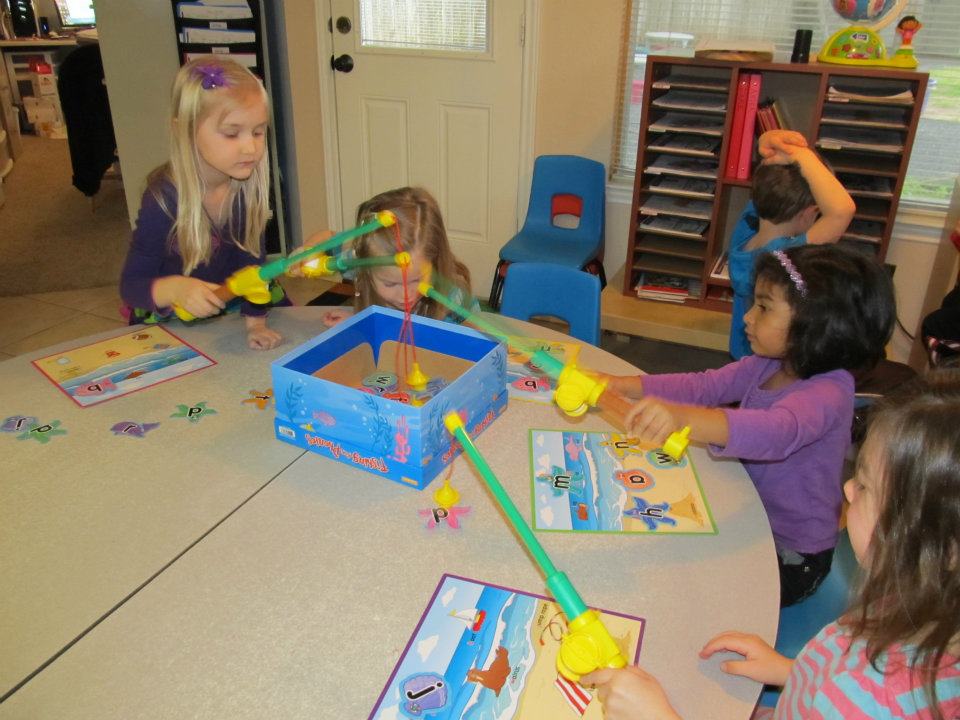 Curriculum
We adapt the curriculum to your child's abilities. (Each child is taught at the developmental level he/she is upon enrollment, not the chronological age.) When your child shows a readiness, preparation for pre-kindergarten skills will be introduced and taught according to each child's ability and not to exceed their level of frustration.
Our program also includes a challenging curriculum designed for when your child is ready to prepare for kindergarten.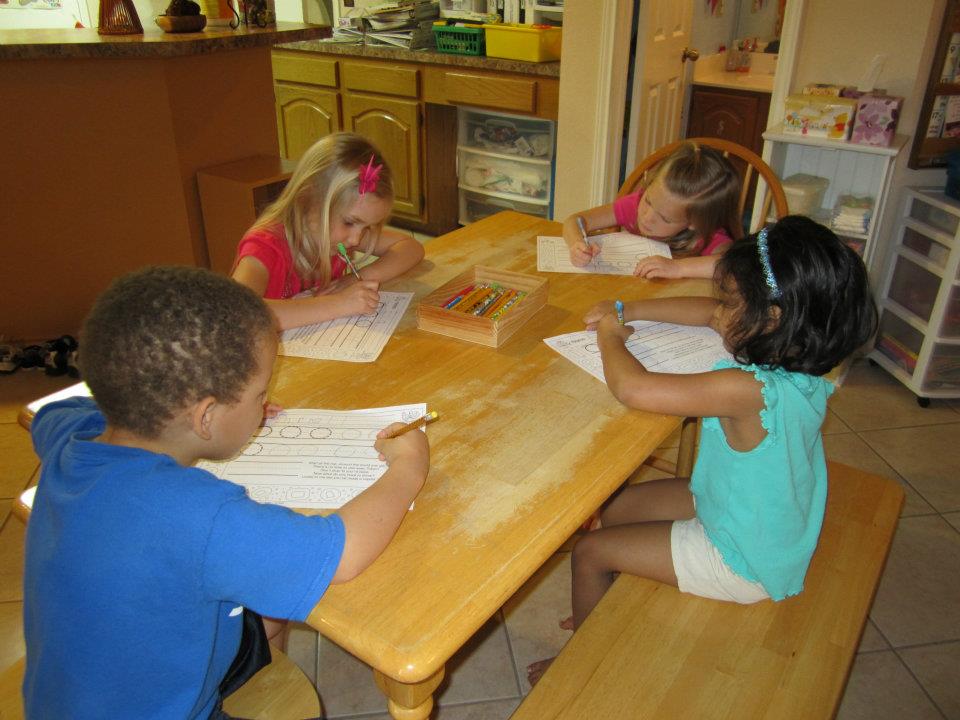 Biblical Principles
FAITH AND FAMILY are the two main focuses of all that we do at Heartland Preschool. We hope our lives reflect Christ's love for others. Our priority is to extend that love to everyone God places in our care.
We love to invest in families and therefore partnering with parents in the care for your child or children shares in the responsibility that God has given each of us as a community. We believe that our respect for parent's aspirations for their child is essential in this process. Biblical principles are woven throughout the curriculum and also presented each day as we incorporate home living skills and moral standards.
Social Skills
Children are also guided in developing appropriate social and communication skills. To reach our goal as extraordinary teachers, we require of ourselves to recognize the special characteristics of each child. As we observe the children in care and start to recognize their individual differences, we are able to meet their needs more effectively and compassionately!
As we live out Christ's love and respect for others, our desire is that we will be a role model to all those parents and children in our realm of influence.
We offer a clean and safe environment. Our indoor and outdoor spaces are arranged to provide a variety of activities that encourage their individuality.
Fun!
Of course, it's important to have a good time! Learning is best when there is less stress! Our daily schedule is filled with fun ways to learn and grow! We love teaching and we love the relationships we've developed over the years. Teaching is a balance of love, structure, and fun!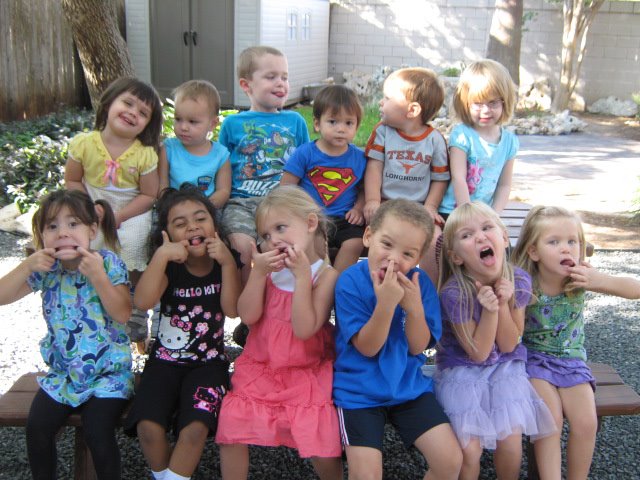 Openings Available Tuesday - Friday
Call for more information on our part-time availability.
Ages: 18 Months - 5 Years
Convenient to Hwy 31 W
20+ Years experience in Teaching Pre-k
Licensed In-Home Preschool
Small Classes
Loving Nurturing Teachers
Year Round Program with Customized Curriculum
Kindergarten Preparation
Competitive Rates
Breakfast Lunch & Afternoon Snack
Serving Organic Meals (Special Menus Available)